Gran Paradiso
Campsite
1.660 m / Cogne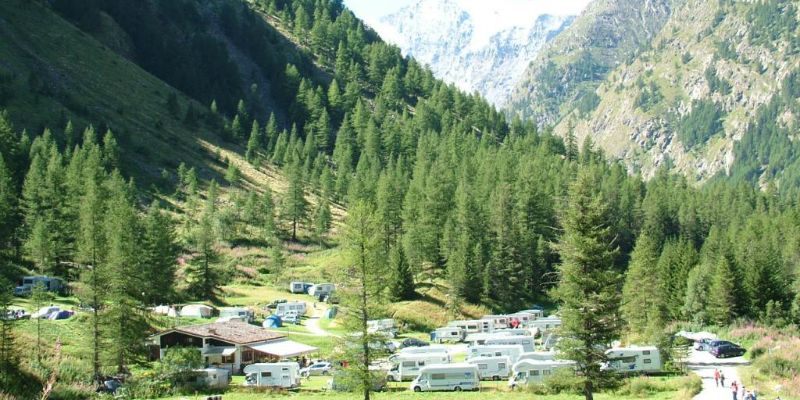 The camping ground is located within the Gran Paradiso National Park, in a natural environment rich in extremely beautiful and unique flora and fauna.
The area is very peaceful. Ideal starting point for easy walks and high mountain excursions.
Access
Aosta Ovest-Aymavilles motorway exit. After the toll booth, turn right following the signs for Aymavilles-Cogne and head towards the town.
Go past the caste of Aymavilles, then veer to the right continuing for about 20 km along the regional road until you reach the town of Cogne. At the roundabout go straight up to the main square, where the Town Hall is located and where you must turn right continuing uphill for a few more kilometres towards Valnontey, where the camping ground is located.
Contact
Loc. Valnontey - Cogne (AO)
Phone
+39 0165.749204
Mobile
+39 349.8944979
Fax
+39 0165.251712
Email
Website
Where Gran Paradiso campsite is located
7-day Weather Forecast
Gran Paradiso Campsite Photogallery
Valid XHTML 1.0 Strict  •  Valid CSS!  •  VisaMultimedia - Grafica | Internet | Multimedia | Video | Fotografia  •  Cloud Hosting Provider - HEXTRA